Katmoget
Katmogets are frequently referred to as "badger-faced", but this is a misnomer. They typically have a light colored body with dark belly and legs combined with the distinctive moget-face markings.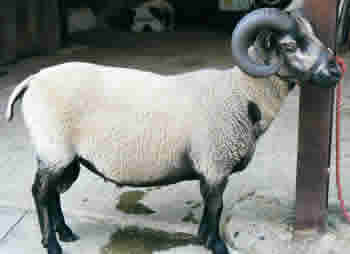 A recently shorn Katmoget ram makes it easy to see the dark undersides of tail, belly and chest that characterize the pattern. A moget-faced Shetland would have these face markings without the dark undersides.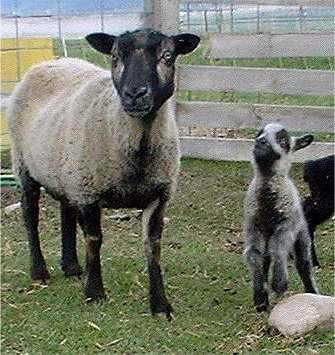 Weglan Swoops is a grey Katmoget ewe belonging to Judy Colvin of Bitterroot Ranch. Photo by Judy Colvin.
21,893 views