Gulmoget
Gulmogets appear to be the reverse of katmogets. They are characterized by light under parts with a dark colored body. Additionally, they have the distinctive face markings shown in these photos. It is a mouflon-like pattern seen in the Mouflon sheep and Soay sheep.
A pair of gulmoget ewes at Joan Barton's Farm in the UK. This pattern is relatively rare in the breed. Note the distinctive eye-markings, the light inner ears, light chest and legs.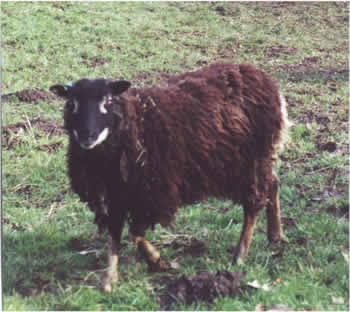 The photo above shows the distinctive light underside which continues up the rear and under the dark tail.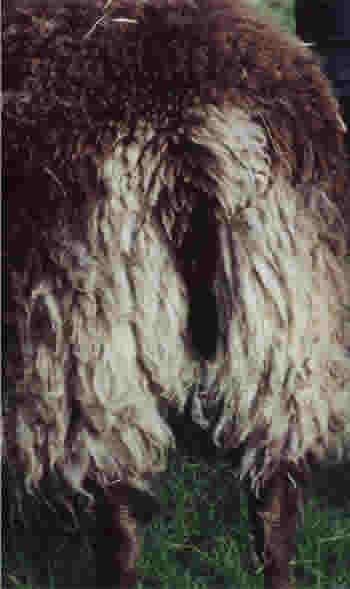 A classic Shetland tail on a Gulmoget ewe. Note the light under part markings continuing up under the tail on this ewe.
20,548 views