TWO GREAT SHOWS = ONE GREAT LOCATION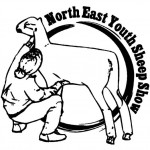 Here is a great opportunity for Youth Sheep Showman – two great shows at the same fairgrounds, one week apart in July – how can you go wrong?!!?!!
This year the North East Youth Sheep Show will be held a week earlier than usual making it closer in time to the All American Junior Show. The North East Youth Show dates are July 10 thru 12, 2015. Both youth events will be held in the Mallary Livestock Complex at the Eastern States Exposition Fairgrounds in West Springfield, Massachusetts. Both shows are open to Youth Exhibitors 21 years old and younger (the All American is by July 1st unless otherwise specified by the breed requirements and the North East Youth Sheep Show is open to all kids 21 years and under as of January 1st).
{ 0 comments }
4,916 views